In 1992 Bras da Silva purchased his first truck, commencing load conveyance and clocking the first of countless miles into the books. In those early days he single-handedly ran the business, holding down the roles of owner, driver, marketer, mechanic and family man at the same time. Thankfully the business grew rapidly and it was incorporated in 1995.
Throughout the years to follow, the business continued to expand – from a single truck to a current fleet of approximately ninety DAF trucks, and from one man to a present-day team of professionals. From humble beginnings, the Bras Trucking story is an ongoing tribute to the power of perseverance, the dedication to excellence, and the reward of investing in people over time.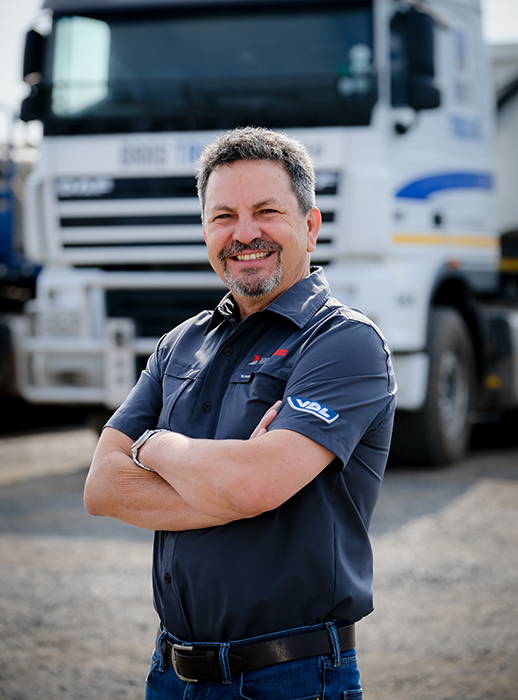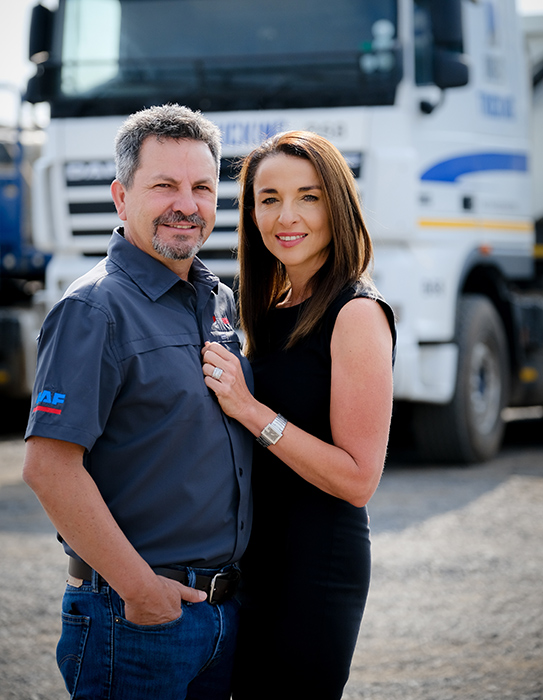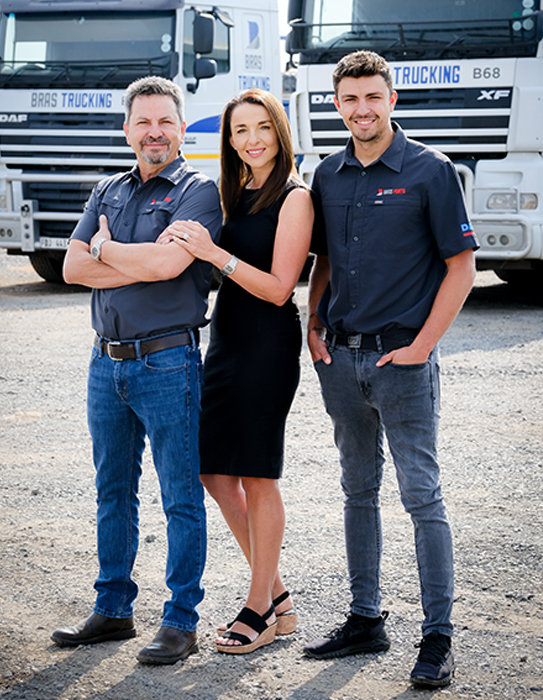 Bras Trucking has long-term business relations with numerous loyal customers and proud to be their first-tier logistics partner. We recently broadened our footprint into the tipper and tanker services arena, which is promising to be successful.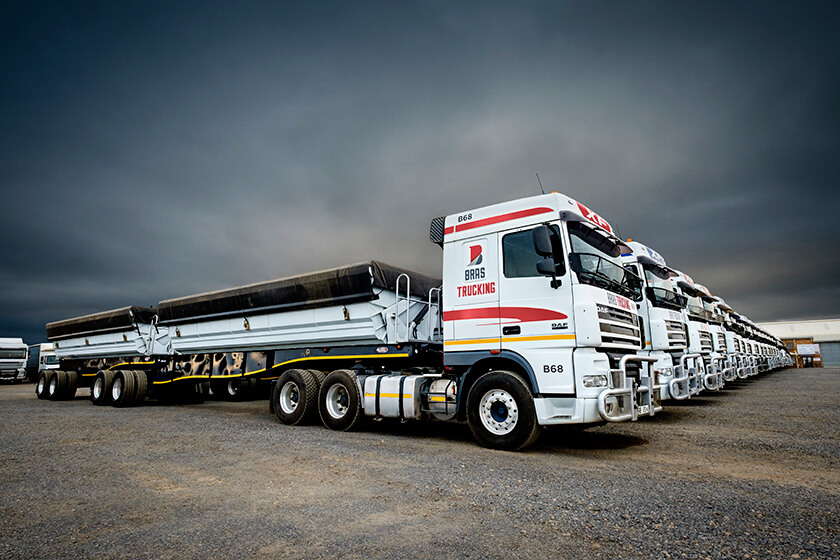 Bras Trucking is operated from our facility on its 12-hectare property north-east of Pretoria, with direct access to the N1 national highway. It boasts a seven-bay workshop with state-of-the-art diagnostic and installation equipment and in-house fuel bay. In addition, there is a 1600m² workshop / production line facility erected solely for vehicle rebuilds and assembly.
We employ approximately 160 staff members, which include drivers, maintenance, dispatch and administration, with a number of our employees residing on-site full-time in order to facilitate 24-hour support.

Plot 131 Dewar street
Derdepoort, Pretoria
South Africa
PostNet Suite 73,
Private Bag X504, Sinoville, 0129
T: +27 (12) 808 1451
F: +27 (12) 808 1152
C: +27 (82) 321 2867
E: info@brastrucking.co.za